Collaborate with the digital library
If you have information on a document, or want to highlight elements of an image, you can share this with the other users by creating annotations. For this, go into the documents visualizer and select the annotation icon (number 1 on the image below).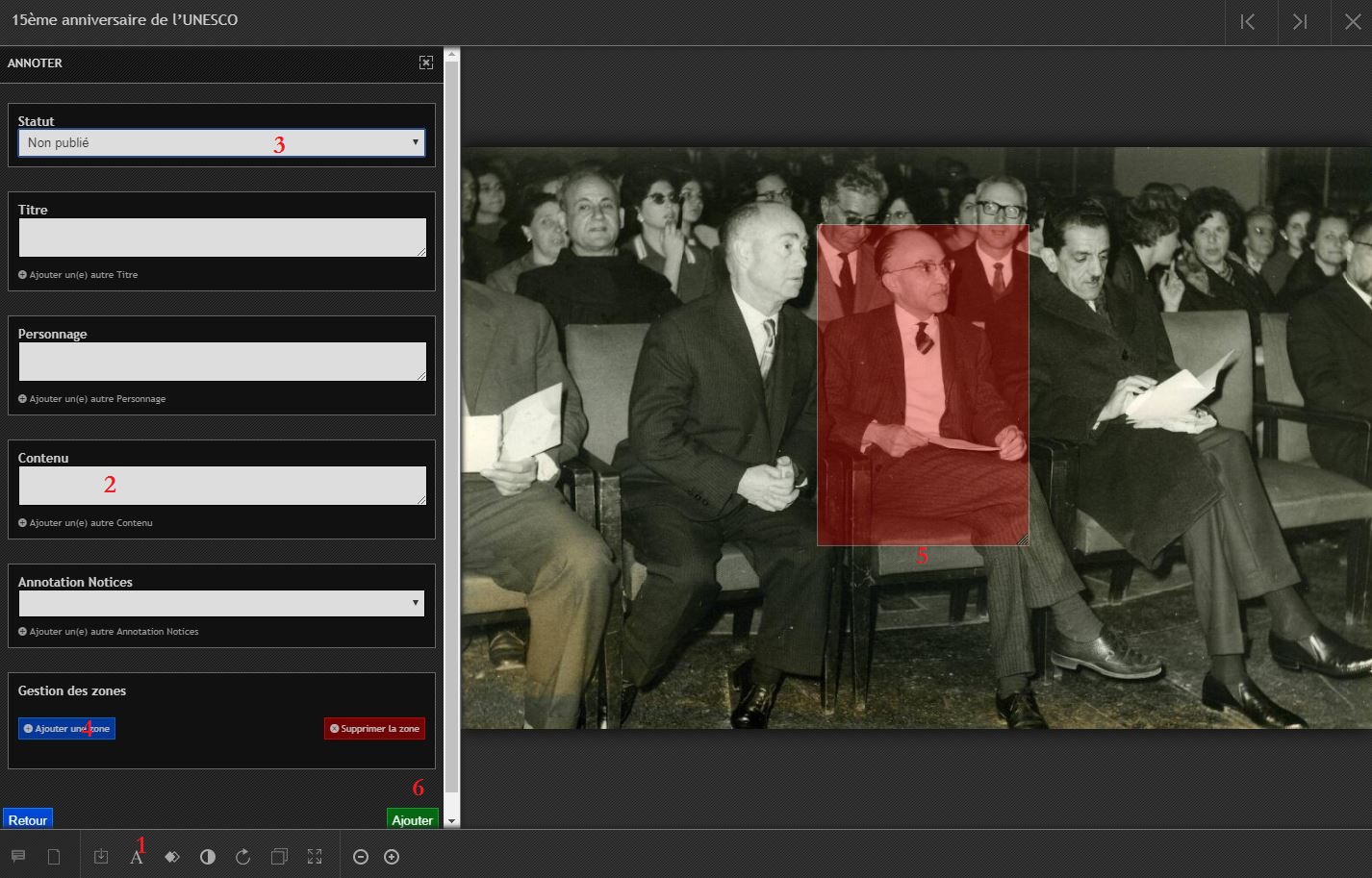 Click on the annotation icon (A).

Various fields

will

appear on the left

,

try to fill them out.

If you are not sure where each piece of information fits best, try your best to find a place or just put most of the information in the content field (2). We check and adjust our annotations regularly.

Select the public

status for your annotation

. (3)

Add a new region (4). A frame (5) should then appear, which you can drag and place where you'd like, and you can resize it by clicking the bottom right of the frame.

Click on add (6

) to

validate

your annotation

, which will be available to all users.