Account personalization
Our digital library allows you to create a personal account, the main purpose of which is to store your favourite documents and to find it later. It allows you as well to take some notes on documents. These notes or the stored favourites are only available to you. When you register it is only necessary to select a username, an email address and a password.
To add a document to your favourites, it is enough to click on the star on the top right of the image in the bibliographic record or in the results of your search. You can later order your favourites in categories as well.
From the search results, you can view your favourites displayed on the right above the facets.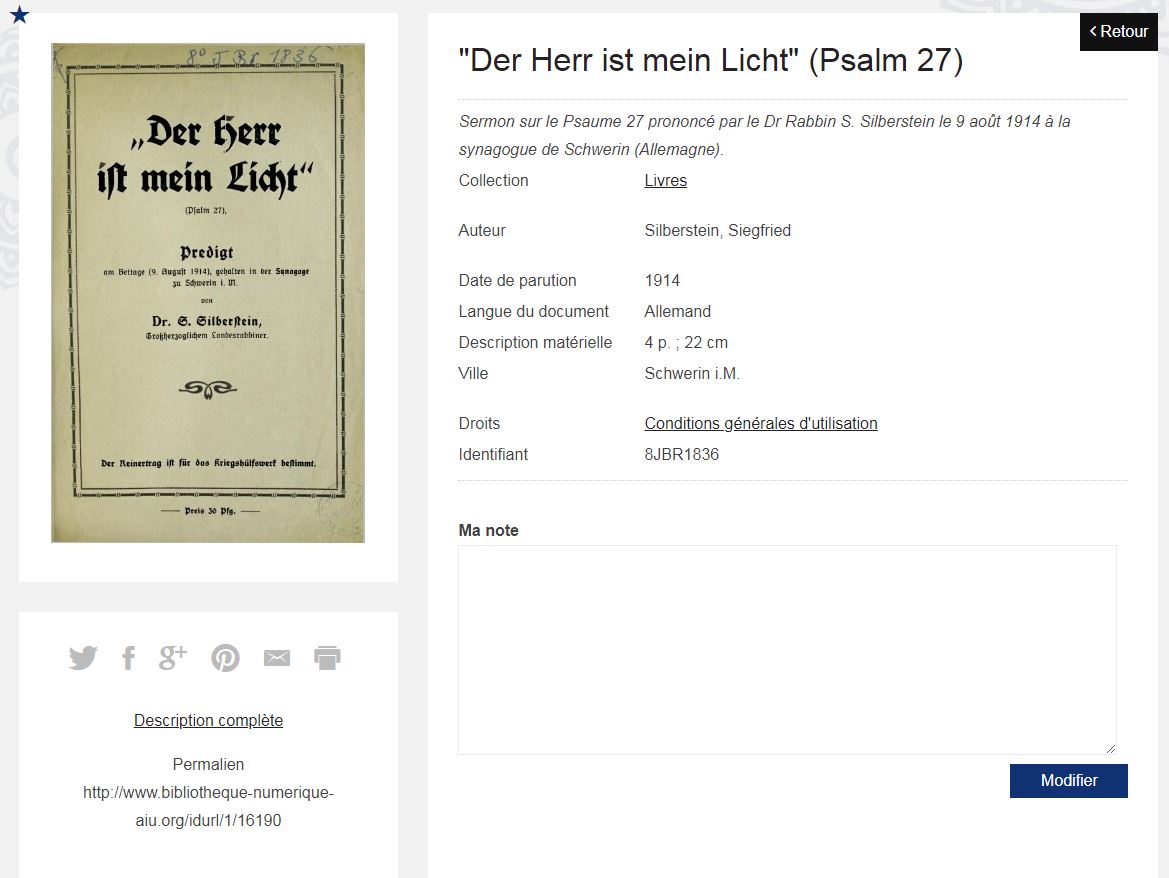 On this image you can see the note taking area under the record card, as well as the star allowing to add your favourites (on the upper left corner of the document image). If the star is black (like here), the document is saved in your favourites.